A Bailiff Was Arrested for a Firearms Offence After a 'Brutal' Attempt to Illegally Evict Squatters
Hired 'thugs' with weapons are now breaking the law to terrorise people on behalf of landlords.
19 May 2023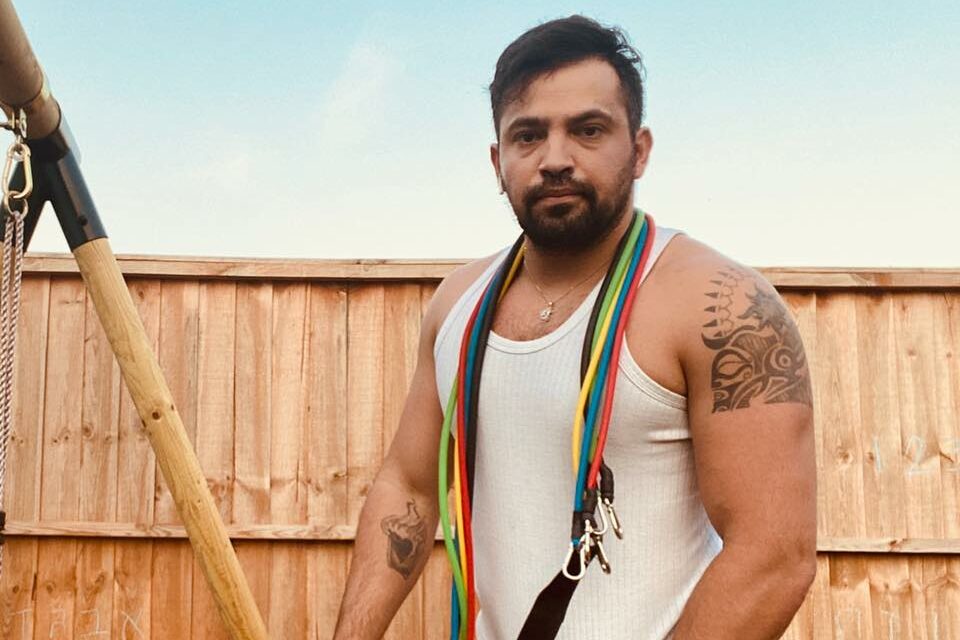 Eli Bitan, director of E1 security, was arrested for a firearms offence. Photo: Facebook/ Eli Bitan
A bailiff was arrested for a firearms offence after police were called to an illegal eviction attempt at a disused textile factory owned by a former Tory councillor's family business. 
"Thuggish" plain-clothed bailiffs – who would not identify themselves or say who they worked for – broke the law by storming the commercial property in east London at around 11pm on Thursday 4 May, leaving squatters battered and bruised. 
"They forced their way in and hit us and kicked us and threw us out," one of the squatters, who asked not to be named for fear of reprisals, told Novara Media. "They were like, 'we're gonna pepper spray you if you keep resisting'."
A man walking past said he witnessed the bailiffs "manhandling" "screaming" young women inside and called police, who removed "five or six" bailiffs from the building and let squatters back in. 
Video from the night shows a man being taken away in handcuffs as cops tell squatters he has been arrested for a firearms offence. 
The Metropolitan police later confirmed to Novara Media that 35-year-old Eli Bitan, of Muswell Hill, north London, was arrested and charged with two counts of possession of a weapon, after being caught with pepper spray and a taser. 
Bitan, who runs E1 Security Limited (which is listed as "dissolved" on the register of companies, but still has an active website), appeared at Thames Magistrates' Court on Friday 19 May, but the case was adjourned to June, with Bitan released on bail.
Several squatters were left with cuts and bruises after the incident. "[They came] from every direction […] they pushed the door and started pulling us out of the building. It was very physical," a woman in her twenties said. "I was the first person that they pulled out. I was at the door so I was fighting with them, and trying to stop them from coming in." They then threatened to pepper spray her, she said.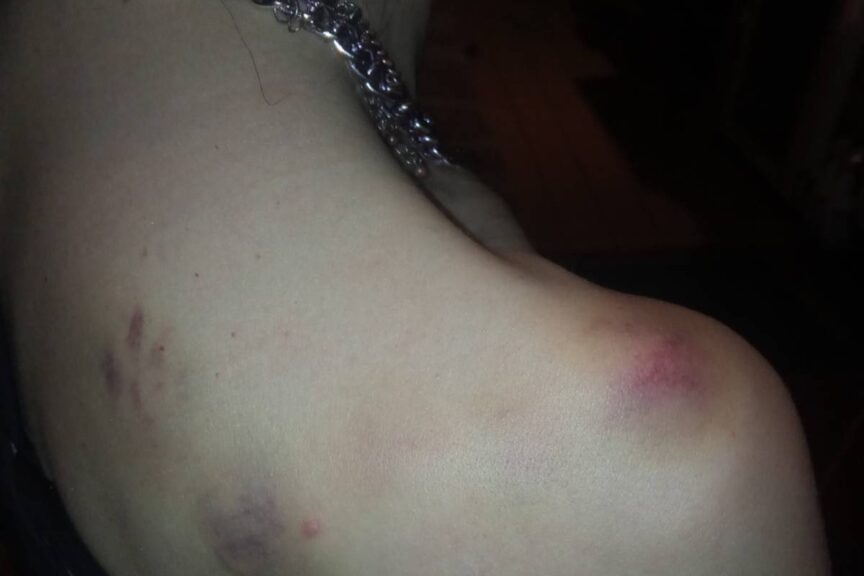 By the time police arrived, bailiffs had removed all but one squatter from the building. But cops reversed the situation, escorting the men out and letting squatters back upstairs, where they watched as police photographed the evidence: "a lot of makeshift tasers" and pepper spray. 
Police did not explain why they only made one arrest.
Bitan did not respond to a request for comment.
The empty property is owned by former Conservative councillor Nizza Fluss's family company S.A.F.E Textiles Ltd, according to the land registry. Fluss was a councillor in north London's Hendon ward until she was voted out last year, and is believed to still be deputy chair of the Finchley and Golders Green Conservative party.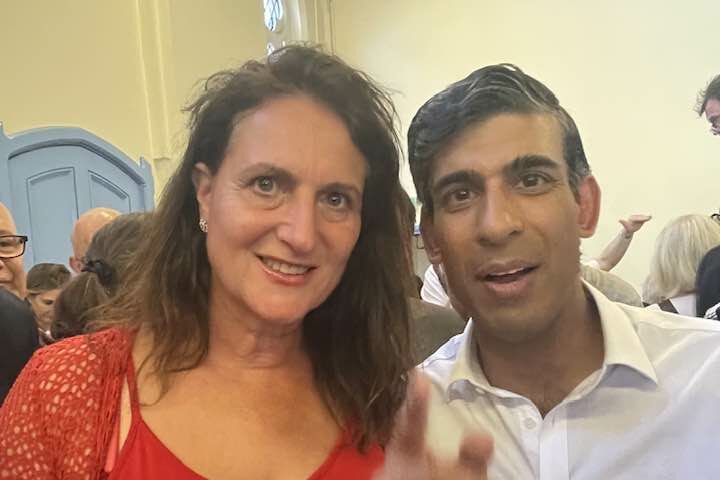 Her social media pages show her at events with prime minister Rishi Sunak and with Liz Truss – as well as distributing flyers lamenting London's "crime epidemic" under Sadiq Khan's leadership and campaigning for Brexit.
According to Companies House, Fluss is the director of 19 companies, including many involved in lettings and property management. Daniel Fluss – believed to be her brother – holds 20 directorships. 
Nizza Fluss did not reply to Novara Media's enquiries. Eviction papers have now been served to squatters, naming Daniel Fluss – who also failed to reply.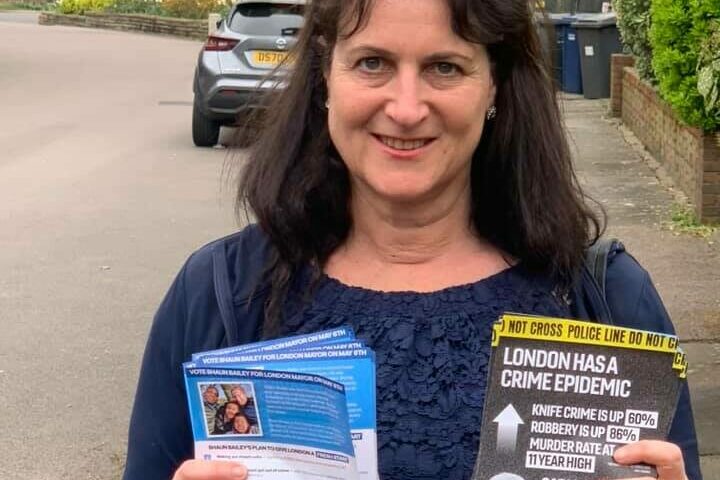 Housing solicitor Joseph Wright said there was a lack of accountability, oversight and proper regulation involved in the use of bailiffs and enforcement agents. "It just seems that they [enforcement companies] can pay whatever – £15 an hour or whatever it is they pay them – for basically a bunch of hooligans to put on fluorescent jackets and have a go," he said. 
"We're pursuing claims at the moment on behalf of people who have suffered really brutal injuries – like broken bones, a fractured skull, loss of vision – as a result of being beaten up […] in the context of evictions."
The night before the incident, three other men – not those present on Thursday – visited the site and tried to persuade squatters to leave. One of the men, filmed by a woman inside the building, goes by the name Ginger Aby. Aby was the general area manager for S&K Property Enforcement – a bailiff company accused of dressing like cops to scare tenants out of their homes – until last year, when S&K said he left the company. He was still listed on their website until last week, but was removed after Novara Media contacted S&K for comment. 
The company advertised an "expert squatter removal" "same-day service" and evictions with "no court order necessary" on its social media pages until this week, when it deleted its instagram and TikTok accounts shortly after being contacted by Novara Media. 
S&K told Novara Media the company had no involvement in the incident and would not conduct a squatter eviction without a court order. 
Aby said that although he was there on the Wednesday night he left after being advised by police that it would be illegal to force entry without a court order. He was not there on Thursday and had no involvement in the incident – nor did he have any knowledge that it was happening, he said. Novara Media has not seen any evidence to the contrary.
Wright said it isn't unusual for there to be a lack of clarity over who is responsible for an eviction. "The problem is, often with these security firms, they might wear a jacket that says 'enforcement', but it's actually very difficult to pin down what companies are involved. There's definitely a distinct lack of accountability around these issues," he said. 
"High court bailiffs and private security firms and private enforcement companies kind of just shade into one another […] It's murky. You often get agents of agents […] it's often the same individuals that pop up in different contexts.
"People just shift around from one hat to the next. […] It's kind of 'rent-a-mob', really."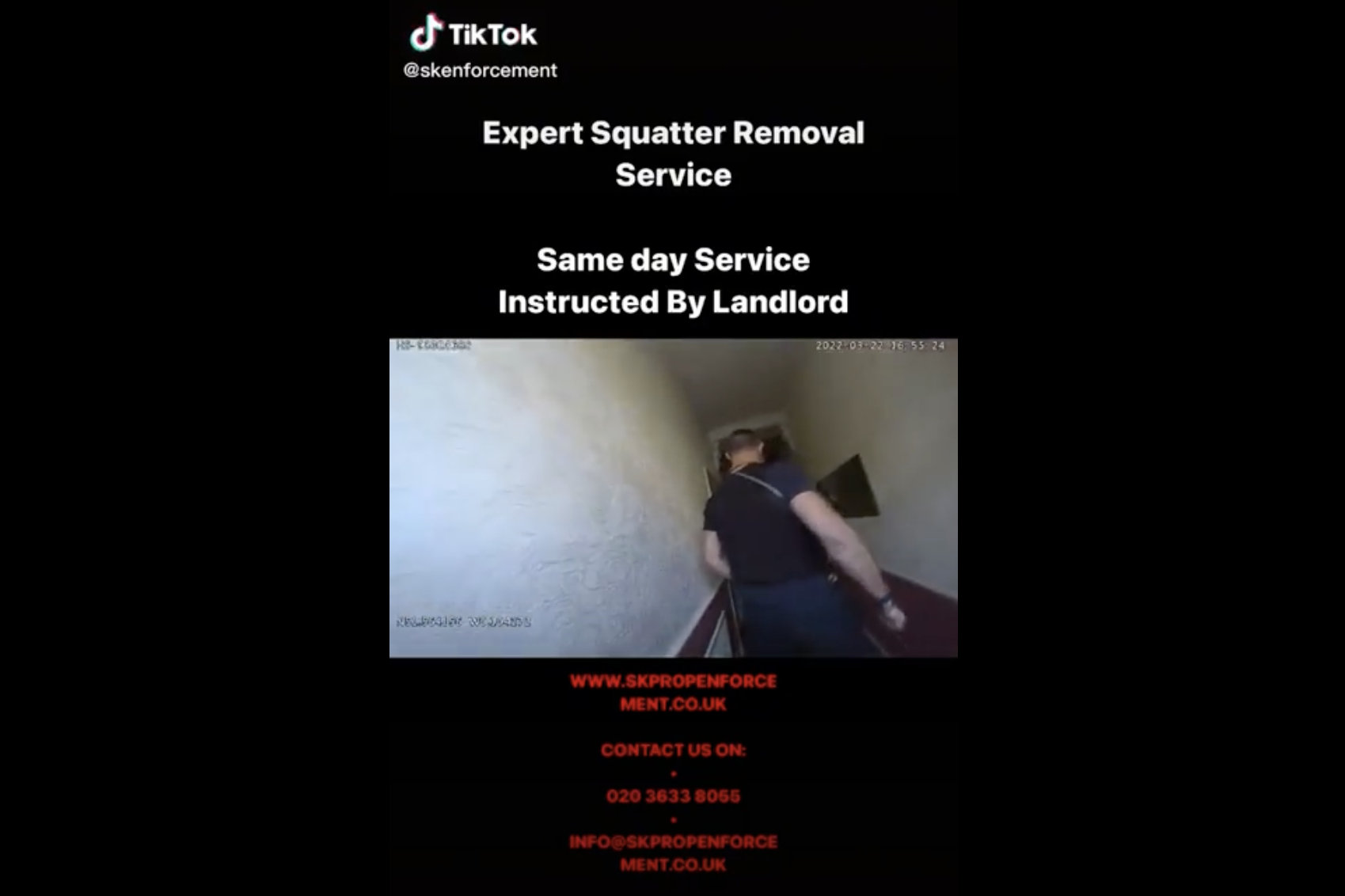 The incident in Whitechapel comes amid growing concerns about the behaviour of private bailiffs and security companies in England, who act on behalf of property developers and landlords, and have been accused of portraying themselves as more powerful than they really are.
Novara Media previously reported that S&K sent bailiffs to people's homes wearing stab-proof vests, uniforms, radios and body cams, and driving white vans covered in official warnings and fluorescent police-style trim, leaving tenants believing the bailiffs were police officers.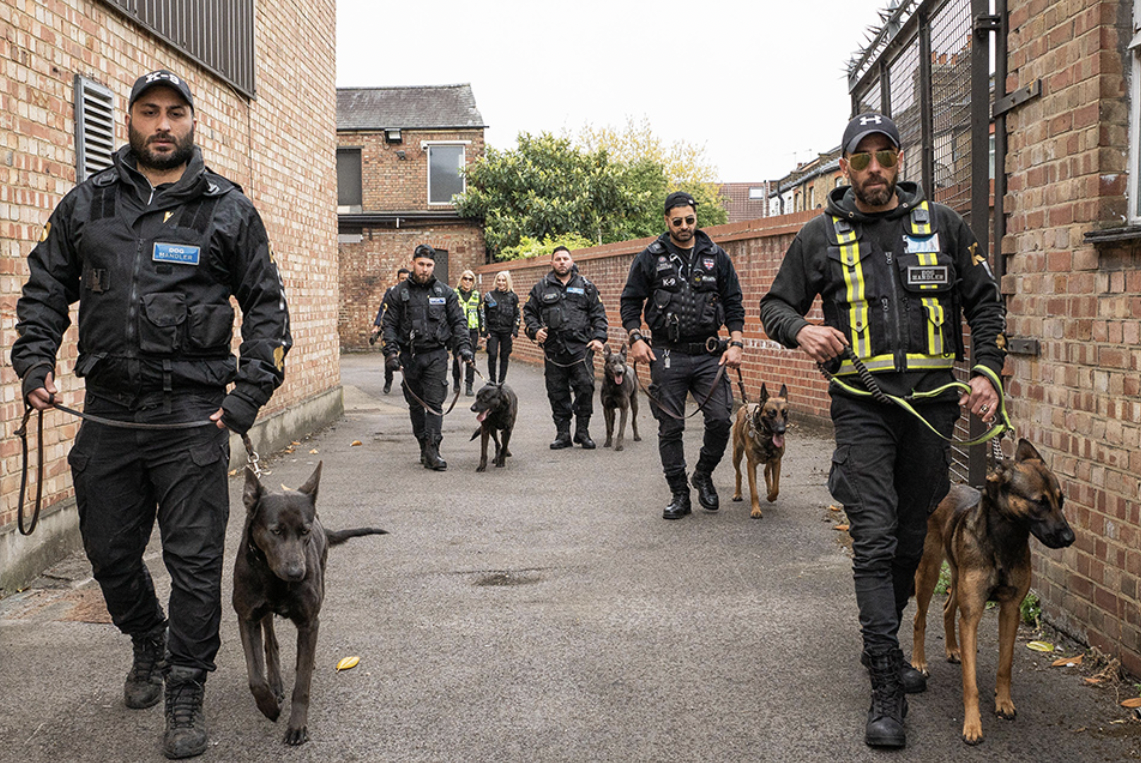 The man who called police on 4 May, who described himself as a housing activist, said the incident was "outrageous, illegal and dangerous […] they had a firearm which was not permitted […] as far as I know – and I was there listening and I got the video – they did not have any warrant to come and use any kind of force there."
He said he was impressed by the police response, but stressed that it was unusual – and testament to just how flagrantly the men were breaking the law. "The police are no friends of squatters," he said. Even while siding with the squatters, he said, the police showed far more respect to the bailiffs than he had ever seen them show to squatters, activists and Bengali residents of the local area. 
"It's how they should treat everybody," he said. "If it was me […] they would arrest us, put us on the floor and kick the shit out of us."
Previous investigations by Novara Media revealed that the Met rarely intervenes in illegal evictions: it investigated just 22 out of thousands in 2020 in what was labelled a "scandal" by tenants' rights group Generation Rent. Novara Media also discovered that nearly half of local councils in the capital, which are also obliged to offer support to victims, either don't employ anyone to protect renters from illegal eviction or refuse to disclose if they do.
The eviction comes at a particularly difficult time for east London's squatter community. Residents of a squatted social centre that has sheltered homeless asylum seekers, among dozens of other people, recently learned that they are to be evicted by police.
"For me personally it's really sad. They were really violent. I feel like crying constantly," one of the squatters said.
She added that it has become increasingly difficult to find empty buildings, leaving vulnerable people with nowhere to go. "This is a housing crisis, and [landlords] just want to keep their profits," she said. "Everyone that isn't houseless is a paycheck away from being houseless."
The landlord could have just got a court order "and not traumatised people," she added. "Why this level of violence? It wasn't a necessity."
Charlotte England is head of articles at Novara Media.